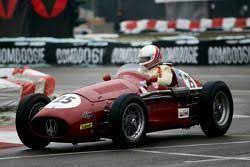 Maserati 250F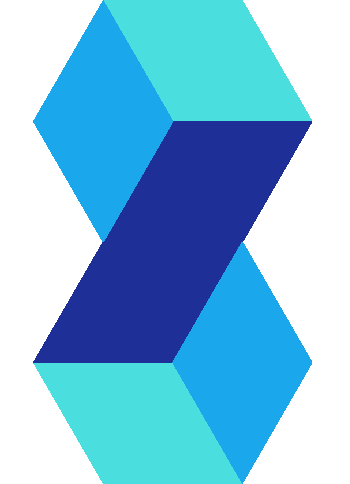 Driver: Gigi Baulino
The car was born in 1952 with chassis * 2038 * as the "official house" A6GCM (2000 cc engine, 6 cyl.) And during the 1953 season, driven by Toulo de Graffenried, achieved flattering successes in Syracuse, Goodwood, Bordeaux, Eifel, Silverstone, Nurburgring, Spa, Reims, Cadours, Monza and Modena.
In the winter of 1954, Maserati modified the chassis of the * 2038 * to fit the new 250F engine and stamped the car with the number * 2510 * to meet the need to build all the required 250 Fs.
The car was again entrusted to Toulo de Graffenried and in 1954 he raced in Argentina, Spa and Spain.
During 1955 the car was sold to the Swiss driver Ottorino Volonterio with whom he participated in some races in Naples, Snetterton, Syracuse, Nurbugring, etc., however, complaining of poor engine performance.
In 1955 Maserati had built a 250F a fairing body called "aerodynamics, chassis and engine * 2518 * which, driven by Behra and Schell, was not very successful. This car in 1956 was completely destroyed by a fire in the factory, however the engine was saved which, at that time, was not mounted on the car itself. The surviving engine, which was very powerful, is then mounted on Volonterio's * 2510 * and the manufacturer assigns the number * 2518 * to the car and therefore also to the chassis.
The car was then sold the following year to another Swiss driver, Erwin Sommerhalder who used it until 1962 exclusively for uphill races mostly in Switzerland.
The car was then purchased by a Swiss collector who kept it, without ever using it, in his collection for 24 years.
In 2000 it was purchased by the current owner with whom it participated for 12 years in many speed races on the track for historic cars, the European Shell Historic Challenge Ferrari Maserati Championship, the historic Grand Prix of Montecarlo etc.
The Maserati 250 F model was extremely long-lived, remaining competitive from 1954 to 1960.
Manuel Fangio in 1957 with this car won the World Championship.
It was recently judged by a panel of experts as the most beautiful racing car in the world.
Features of the 250 F:
Engine: 6 cylinders, 2493 cc, two valves per cylinder, power 250-270 HP at 8,000 rpm, double ignition with power supply by two magnets, 3 Weber 45 DCO3 carburettors, fuel with methanol mixture, drum brakes, 4-speed gearbox + RM (since 1955, 5 ratios), weight about 650 kg., Maximum speed depending on the ratios up to 290 km / h, 30 units built.
Pilota: Gigi Baulino
La vettura nasce nel 1952 con telaio *2038* come A6GCM "ufficiale casa" (motore 2000 c.c, 6 cil.) e nel corso della stagione 1953, pilotata da Toulo de Graffenried, ottiene lusinghieri successi a Siracusa, Goodwood, Bordeaux, Eifel, Silverstone, Nurburgring, Spa, Reims, Cadours, Monza e Modena.
Nell'inverno del 1954, la Maserati, per fare fronte alla necessità di costruire tutte le 250 F richieste, modifica il telaio della *2038* per adattarlo al nuovo motore 250F e punzona l'auto con il numero *2510*.
La vettura viene nuovamente affidata a Toulo de Graffenried e nel 1954 corre in Argentina, a Spa ed in Spagna.
Nel corso del 1955 la vettura viene venduta al pilota svizzero Ottorino Volonterio con la quale partecipa ad alcune gare a Napoli, Snetterton, Siracusa, Nurbugring ecc., lamentando tuttavia uno scarso rendimento del motore.
Nel 1955 la Maserati aveva costruito una 250F una carrozzeria carenata chiamata "aerodinamica, telaio e motore *2518*che, condotta da Behra e Schell, non ebbe grande successo. Questa vettura nel 1956 viene completamente distrutta da un incendio in fabbrica, salvandosi tuttavia il motore che, in quel momento non era montato sulla vettura stessa. Il motore superstite, che era molto performante, viene quindi montato sulla *2510* di Volonterio e la casa assegna alla vettura e quindi anche al telaio il numero *2518*.
La vettura viene in seguito venduta l'anno successivo ad un altro pilota svizzero, Erwin Sommerhalder che la utilizza fino al 1962 esclusivamente per gare in salita per lo più in Svizzera.
La vettura viene quindi acquistata da un collezionista svizzero che la conserva, senza mai utilizzarla, nella propria collezione per 24 anni.
Nel 2000 viene acquistata dall'attuale proprietario con la quale partecipa per 12 anni a molte gare di velocità in pista per auto storiche il Campionato Europeo Shell Historic Challenge Ferrari Maserati, il Grand Prix storico di Montecarlo ecc.
Il modello Maserati 250 F fu estremamente longevo, rimanendo competitivo dal 1954 al 1960.
Manuel Fangio nel 1957 con questa vettura vinse il Campionato del Mondo.
E' stata recentemente giudicata da una commissione di esperti come la più bella auto da corsa del mondo.
Caratteristiche della 250 F:
Motore: 6 cilindri, 2493 c.c., due valvole per cilindro, potenza 250-270 CV a 8.000 giri, doppia accensione con alimentazione mediante due magneti, 3 carburatori Weber 45 DCO3, carburante con miscela di metanolo, freni a tamburo, cambio a 4 rapporti + RM (dal 1955, 5 rapporti), peso circa 650 kg., velocità massima a seconda dei rapporti fino a 290 Km/h, esemplari costruiti 30.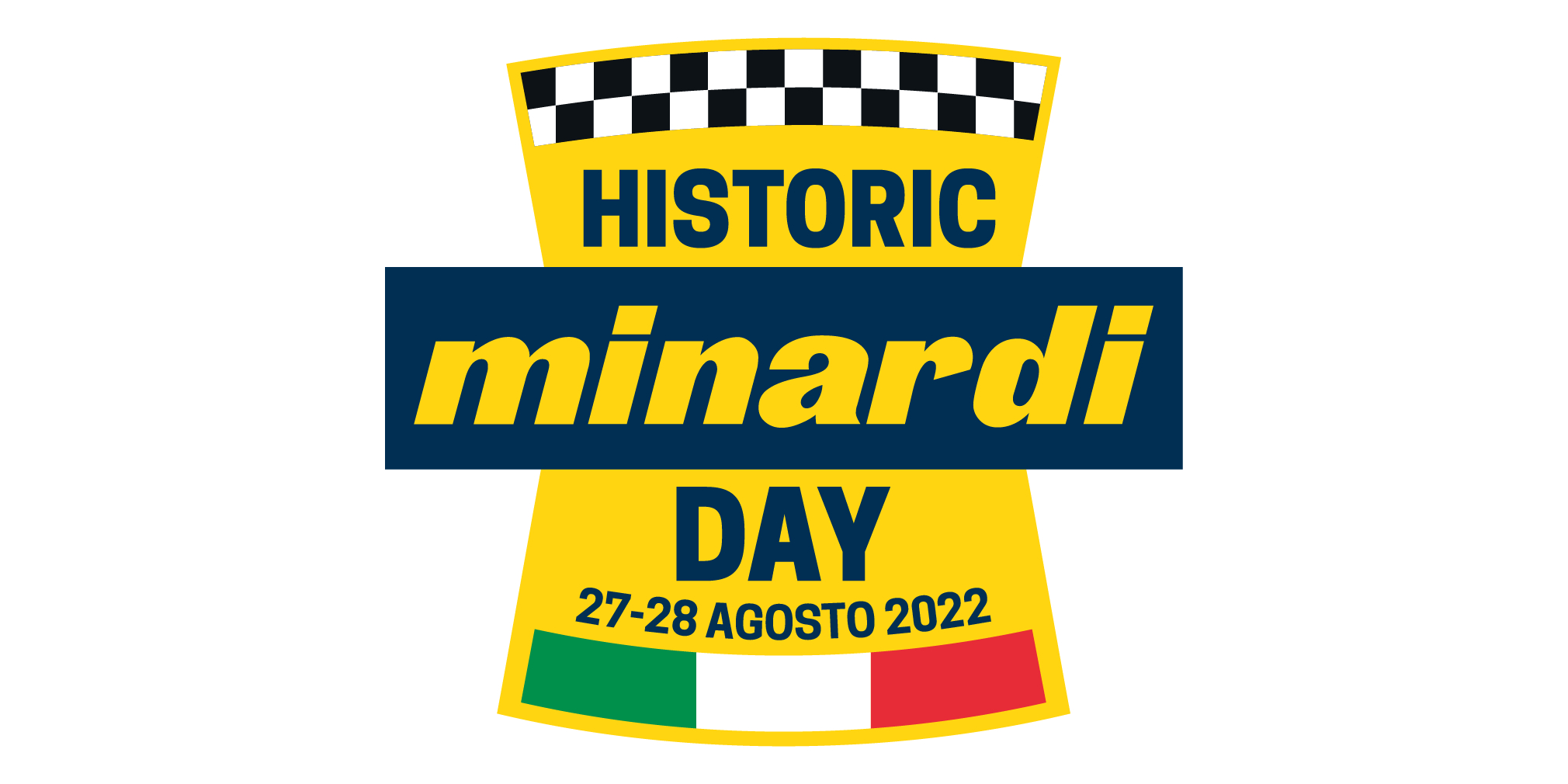 Visit our website and discover more about the Carchain initiative. We have plenty of solutions for you and your car.